Atwood Avenue – we like to call it Atwood Lane.  The sweetest walk in Provincetown.  Even when its 30 degrees and windy.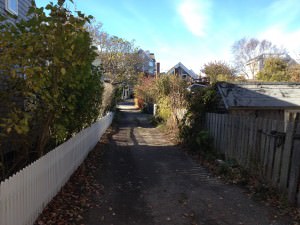 This was taken Saturday.  We have  an adorable cottage for sale up on the left past the white picket fence and recently closed on a single family property at the top of the lane. It is one of those places in town that feels almost untouched. We sometimes take buyers down the lane to give them  a true West End experience. One of my favorite places.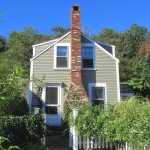 This Cottage is right past the picket fence – one bedroom, 696 square feet with a big wood burning fireplace and fabulous private outside gardens and patio.$519K.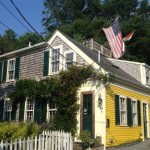 This is 29 Tremont Street which we sold a few weeks ago. A charming antique
with a private 1 bedroom cottage on the rear.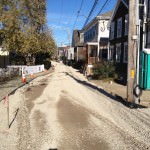 And this is right at the end of Atwood Avenue, where it meets Commercial Street. Yes, Commercial Street is being rebuilt – It is going to be even more beautiful.