Last week I posted about multi-unit condo projects in different phases of completion and sell out. This post features some great private home construction and renovation projects. I say nosy neighbor with humor as any information I post about a private home is information that is in the public domain – I would never compromise anyones' privacy. These incredible projects illustrate the level of confidence the owners have in Provincetown. It's a testament to the strength of the market yes, but as much to the desire that these folks have to invest and live in what is one of the most beautiful and diverse towns in the world. How lucky are we!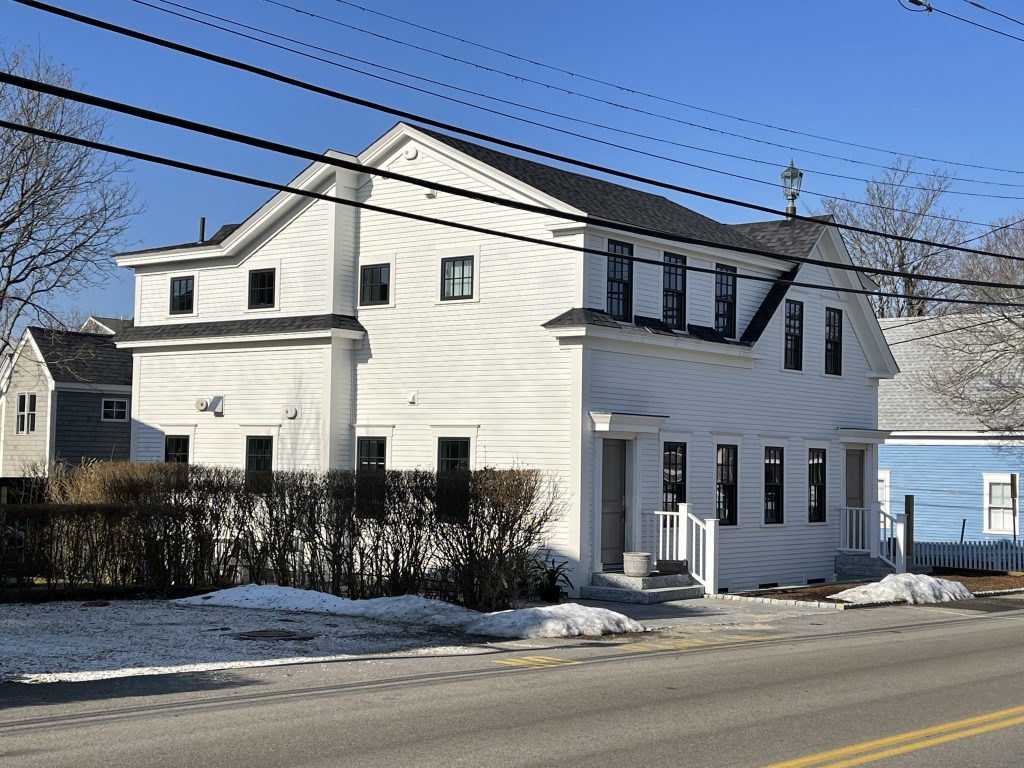 8 Bradford Street is an incredible renovation that looks like it is close to finished. It is a five bedroom four bathroom private home. The property sold for $650K in June of 2019, and has gone through an incredibe renovation since.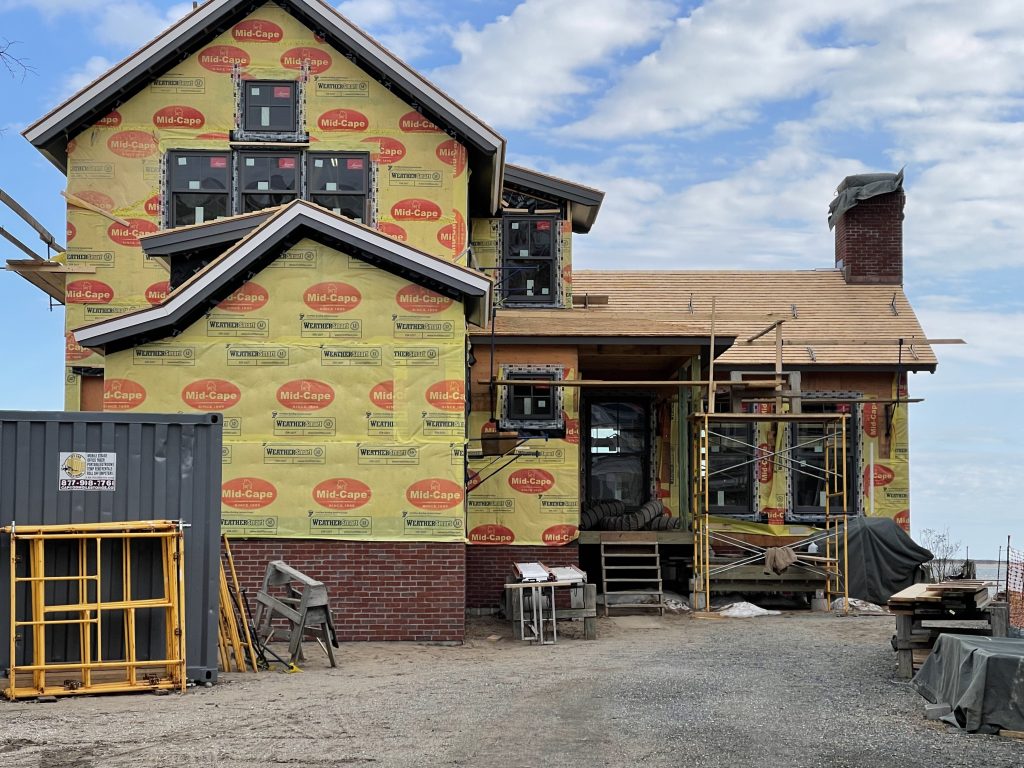 This building looks to be the final building of the complete renovation and rebuild of the 51-53 Commercial Street development. So far the word is they will all be rentals, but you never know what this market may prompt the developer to do. It is an astonishing development, consisting of four buildings and several units. This owner/developer is known for quality work and these are sure to be wonderful – and of course on one of the best waterfront parcels in town.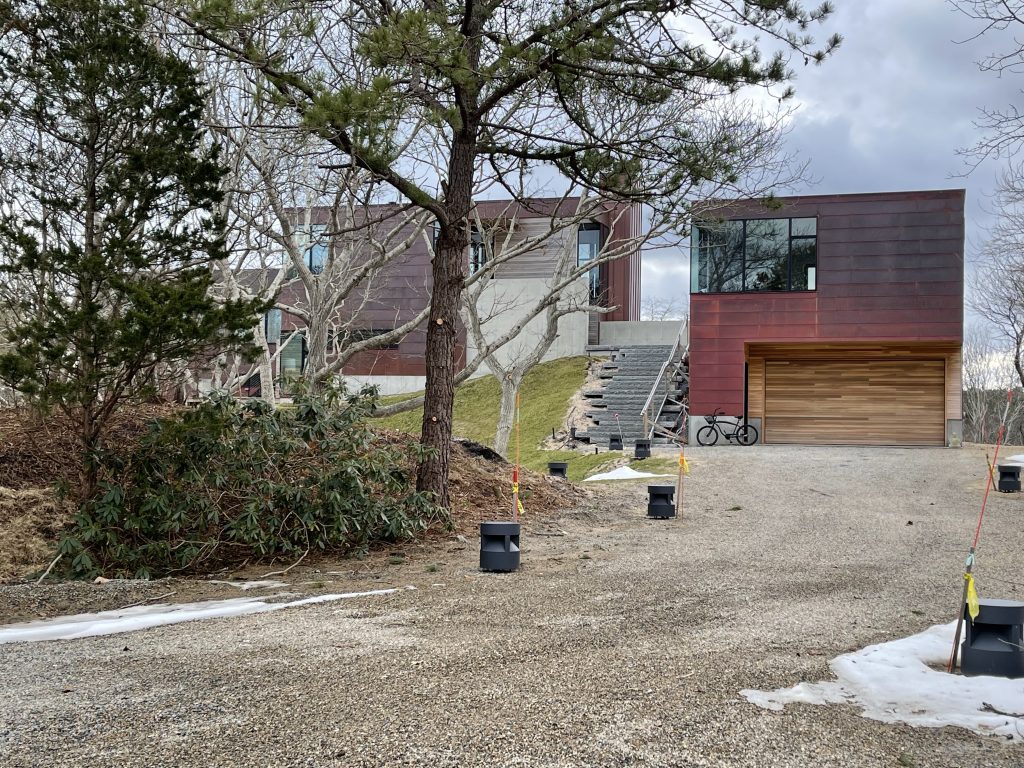 21 Pilgrim Heights Road is one of the most impressive private homes to be built here in years. It consists of a main building, an art studio wing and an office/gym wing. There is a pool and incredible views in the rear of the property. The owners designed the home to be as private and unimposing as possible. A unique and beautiful property for sure.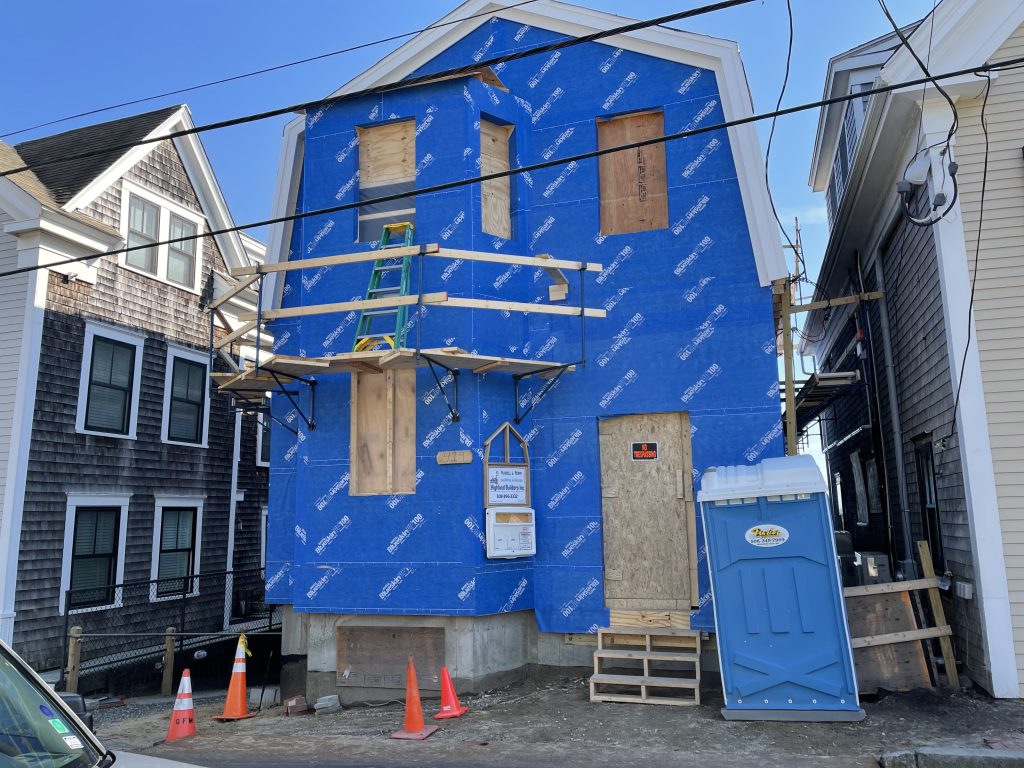 419 Commercial Street replaces the old three unit building that was demolished to make room for it. You know it is going to be an incredible building whether it is a private home or possibly up to three units. I'll keep you posted on this one.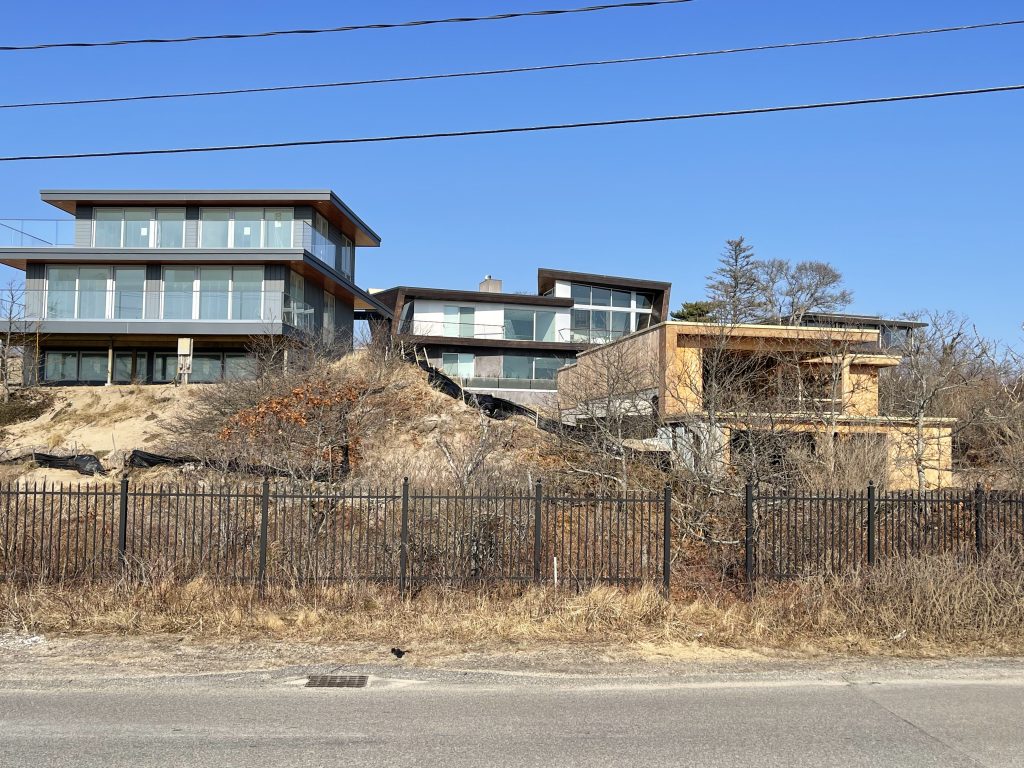 #2 Pilgrims Landing (on the right) is the third house being built in this phenomenal development at "lands end". #6, the house behind it sold for $3.5M in June of 2021. The house to the left of this at #3 was on the market for $3.795M back in 2021. I understand it is in private hands as well as is #2. All three are spectacular additions to the modernist landmark Murchison house atop the dune.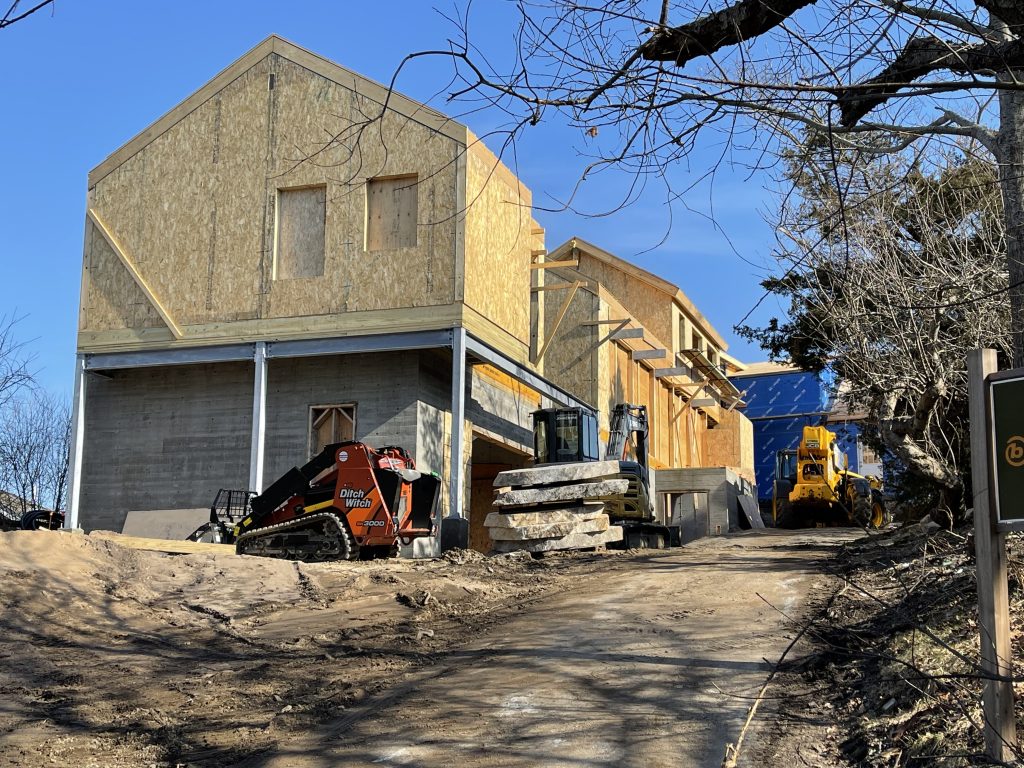 32 Point Street – What a surprise as I drove down Point Street. This third of an acre property with a small Cape house had sold in May 2020 for $2.4M. The current owners are building a wonderful larger house that will enter on Point Street. The owners also own 26 Commercial Street which fronts on Commercial Street and borders this lot. It is in the midst of a major rebuild too. Both will have exceptional water and town views. These two properties represent some of the highest quality residential building construction in Provincetown.
Many might say these houses buy into the idea of the "Nantucketization" of Provincetown. Some of these homes are magnificient and very expensive for sure. But there remains a broad range of properties in town where you can still buy a waterfront beach condo for $350K. That's incredible, and speaks to the broad diversity of properties available in Provincetown which does include all price points.
See available properties for sale at Beachfront-Realty.com