51 – 53 Commercial Street just sold for $5M. The West End waterfront property consists of seven units and is next to the West End boat launch parking lot. Both parcels total 15,090 square feet. One of the prize waterfront parcels for sure. It would make an incredible waterfront development or it could remain as a rental complex.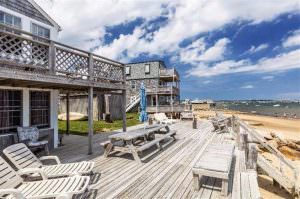 MLS COPY: Offered for sale for the first time in over 65 years! The Prince Freeman Apartments property is being sold with the adjoining property at 53 Commercial Street. This parcel has a wonderful, antique, full-Cape that was floated over from Long Point. It houses a three bedroom main house, as well as a one bedroom apartment above & to the rear of the building, & a ground level studio apartment facing the bay, for a total of 3 units. Directly on the bay-front is the seasonal beach house – old Provincetown at its best! It has two floor-through units, each with one bedroom & both units have spectacular views of the harbor. There is a spacious waterfront yard, plenty of parking, decks, direct beach access. 51 & 53 Commercial will make an amazing compound and/or a condo conversion. Both parcels together total 15,090+- sq. ft. with 7 dwelling units.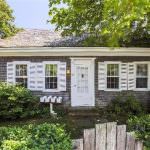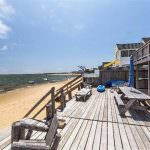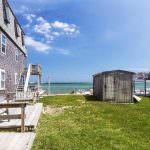 See all available properties for sale at Beachfront-Realty.com.