There is an amazing amount of construction going at the intersection of Race Road and Franklin Street in the West End. Two single family homes are being built; approximately 10 condos are being built, and a newly renovated condo is on the market. This great neighborhood is only a five minute walk to Commercial Street with a wonderful balance of single family homes and condos in a variety of architectural styles.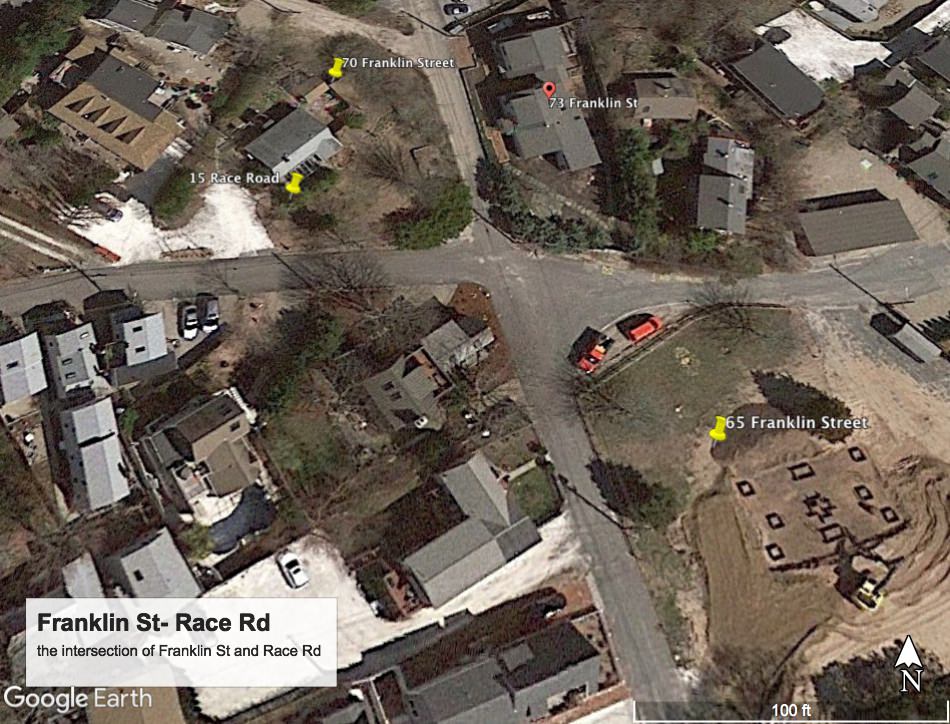 The old Ronnie White property at 65 Franklin Street is being developed into ten (plus or minus) condos. The first two units are framed and being closed up for winter interior finishing. These reverse floor plan one bedroom plus condos are looking great. We hear they will be in the $700's. More details will follow as soon as available.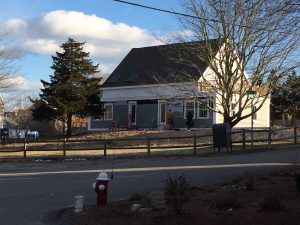 The corner property at 15 Race Road was subdivided into two lots. 15 Race Road and 70 Franklin Street. The single family house at 15 Race Road is up and looking great. It has three bedrooms and three baths with 1,700 square feet. It looks like it will be done by summer. It is under contract with an asking price of  $1.350M. The google earth picture still shows the old buildings which were demolished to be replace by two new single family homes.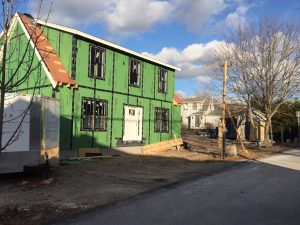 The other house with a 70 Franklin Street address isn't in the ground yet. It will be a three bedroom three bath house with 1,712 square feet. Its is also under contract with an asking price of $1.349M. The rendering is shown below.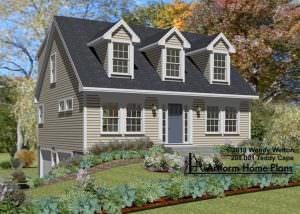 73 Franklin Street was developed into two condos.  #2 is on the market for $899K.  It is a fully renovated two bedroom, 2.5 bath condo with 1,123 square feet, with a private deck and gardens and parking for two.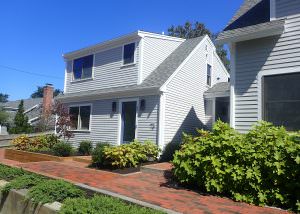 View all properties for sale at Beachfront-Realty.com.