587 Commercial St the historic Merry Meetinghouse property on the waterfront in the East End has eight bedrooms and four baths and a total of 2,738 square feet. It was listed for $3.750 sold for $3.5M.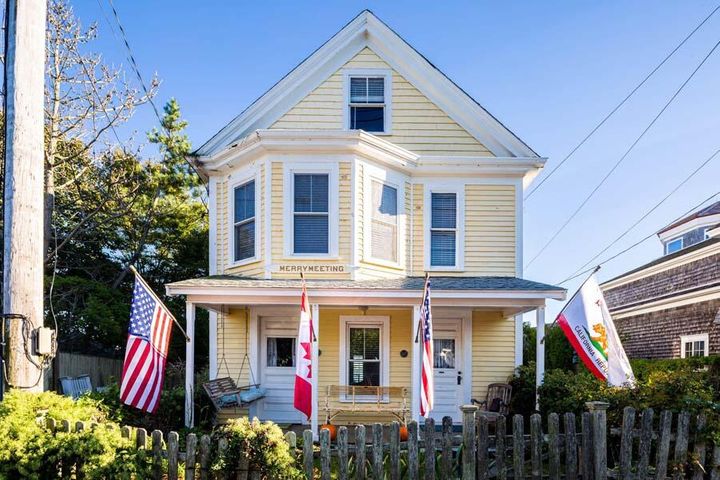 MLS Remarks: The Merry Meeting House is a historic four-unit waterfront compound rich with charm. The main building is 2,162-sqft and lives as a two-bedroom one-bath apartment on the entry level and a three-bedroom one-bath apartment on the second level. These units have separate exterior entrances but could also be combined through the interior staircase which leads further up to the currently unfinished third level or attic. The detached seasonal cottage is 576-sqft with a studio apartment on the first floor and a one-bedroom unit on the second. Every apartment has spectacular views of the Bay and Long Point. The outdoor space has mature plantings and a lawn that goes up to a seating area which runs along the seawall. Come explore this multi-faceted property so you don't miss out on a wonderful opportunity to have one or several waterfront homes!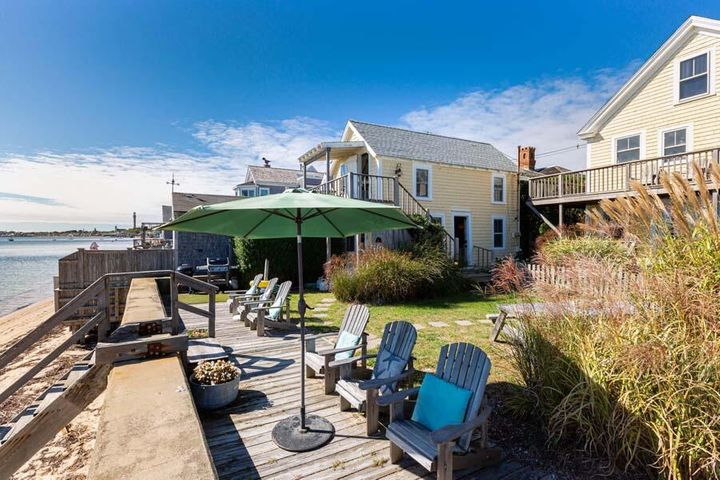 See all properties for sale at Beachfront-Realty.com.