We are all wonderting where the market is headed – Buyers and sellers, real estate agents and brokers – everyone is trying to read the market as they plan their next real estate moves. Is it a good time to sell? Should I buy now? Should I step back and wait?
FACT – The lack of inventory is driving the market. In Provincetown there are 13 condos on the market versus 80 last year at this time. Down 84%. There are 12 single family homes on the market vs 40 last year. Down 68%. In Truro there are 5 single family homes on the market versus 40 last year. Down 87%. In Wellfleet there are 7 on the market versus 27 last year. Down 74%.
FACT – Interest rates remain low which is softening the blow of higher prices.The national average for a 30 year fxed rate mortgage on June 14 was 3.325%.
FACT – Buyer demand is not showing any signes of slowing – it reamains very high.
FACT — Many properties are selling over asking, BUT, most are not!~ Below are examples of both situations.
In Provincetown 91 properties have sold YTD. Twenty-one have sold over asking. (22%)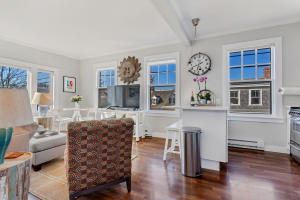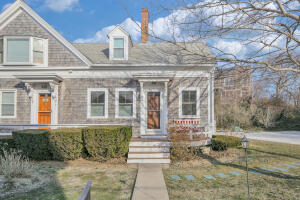 FACT – The market is not balanced by any measurement. It is a sellers market.
FACT – The chances you will have to overpay for a desirable property are high. The most in demand properties are two bedroom two bath condos in the near East and West ends.
FACT – Markets do adjust. Prices tend to moderate if there is more supply. When will more inventory come on the market? We are seeing very faint indications that additional inventory is beginning to come to market now. Sellers are realizing that this is one of the best times in history to sell their property. If sellers don't have to buy anything to move into they're golden. If they do they are running into the same problem other buyers have. There is just not enough supply.
FACT – We dont know how or when the market will adjust. More sellers may decide to take advantage of the sellers market and that will help the supply situation. At the same time there may be some price resistance from buyers as they see prices continue to increase which may effect the demand side. Both may have a moderating effect and help to rebalance the market.
There are indications nationally that the inventory problem my be easing and that prices may also be leveling off. Of course the outer Cape market is more unique than most, and none of us have a crystal ball!
Put things in perspective. Make sure you have all the facts – and make your decisions based on what makes sense for your real estate goals and strategy.
Hopefully we will begin to see some balancing of the market as we move through the sunmer season into the important fall selling season. I will keep you updated as best I can.
See all available properties for sale at Beachfront-Realty.com.