There's an awful lot of construction activity in Provincetown these days. East End, West End, downtown. Seems like you even have to watch for construction vehicle traffic everywhere you are – and it's December!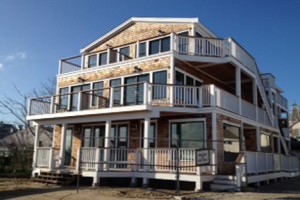 Harborfront Landing at 333R Commercial Street is a newly completed luxury beachfront condominium development in the center of town. Currently, the new project consists of seven 1BR and 2BR homes from 465 to 798 square feet and listed for $476K to $998K – parking included.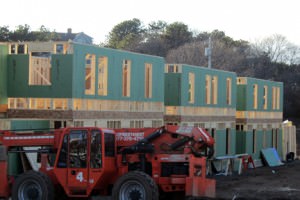 Province Landing is a $14.5M, 50-unit rental community offering a high-quality, green community for year-round residents with moderate incomes. Located on an undeveloped parcel along Shankpainter Road, this project is a great new addition to the western most entrance to Provincetown.
Construction at Herring Cove Village Phase 2 is well under way with six new units targeted for summer 2012 completion. Located in the far West End very close to the moors, this great mix of 2BR and 3BR+ condominiums are priced from $749K to $1.399M.
A new 9-lot subdivision on the famed Murchison House property at 2 Commercial Street in the far West End is quickly moving ahead. Called Pilgrim's Landing, the projects sits directly across from the Provincetown Inn with great water views. Phase 1 is already under construction and includes the renovation of the existing gatehouse (pictured), the grounds and the Murchison House designed by Walter Gropius.