I am thrilled to be here at Beachfront Realty in Provincetown – a great, truly local real estate company with broker owner Bob O'Malley and my associate Bill Farmer. We have had an exciting spring/summer season and are looking forward to experiencing the serious fall selling season.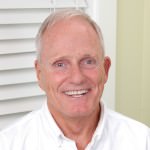 I will  post on all things real estate. Architecture and design, market trends and market drivers, the ever changing and always challenging movements in the Provincetown and Outer Cape, Boston and South Florida markets, markets that are related in many ways. This unique forum will enable us to talk about everything related to real estate.
My blog will feature regular postings from me and from a range of other professional contributors within the industry. It will also include occasional posts from knowledgeable guest contributors across other market areas. Ultimately, my blog will focus on timely and provocative real estate articles of interest and, I will look to all of you for new ideas and opinions that will keep the postings fresh, raise thought-provoking ideas and deliver entertaining stories that will challenge all of us to keep the dynamic real estate conversation going.