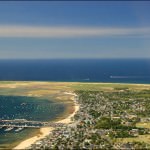 Well it's fall in Provincetown. Sandy has come and gone as so has the election. The trees have dropped most of their leaves providing water views where there were none. And although the town is considerably quieter than during the summer buzz, it's a wonderful time to relax and enjoy some of the other beautiful scenes here on the Outer Cape.
Weekends in November and December offer fun events for family and friends to gather and share each other's company – like the traditional Lighting of the Pilgrim Monument on November 21 from 5-7PM that opens the busy Thanksgiving Weekend. There's also a benefit for the Provincetown Business Guild with their Casino Night at The Crown & Anchor on Friday the 23 at 8PM. And for shoppers, there's the festive Holly Folly weekend, Nov. 30 to Dec. 2, with many stores open and offering deep discounts. Look for regular community updates here on the blog.
We all love this town for what it offers us in season. But, Provincetown also has a very engaged and caring year-round community with many opportunities to get involved. Please think about continuing your love and support for our community over the upcoming holiday season by helping some of our nonprofit organizations. Volunteer, send in a donation, participate in fundraising events. To help get you started, we've included a great "clickable" list of nonprofit organizations and ways to get involved. (see below)
So, come to town for a weekend or two and enjoy the "other season" that Provincetown offers and do a little good along the way.
And, be sure to stop in and say hi when you're here. We'll have the fireplace going and the coffee brewing.
Wherever Thanksgiving and the holidays finds you this year, we are thankful for your friendship, your continued trust in us for your real estate needs and the referrals you send our way. We look forward to seeing you in the New Year and share our hope with all of you for prosperity, good health and renewed friendships.
Your friends at  Beachfront Realty.
Jon and Bill
Town of Provincetown Volunteer Corp  Beach cleanup, conservation land stewardship or cleanup, beautification committee cleanup, emergency shelter volunteers, tourism,  participation on town boards, public health & safety preparedness, Council on Aging.
Pilgrim Monument  Our donations, memberships and purchases help preserve Provincetown's rich history for generations to come.
Fine Arts Work Center  (FAWC) Since 1968, the Fine Arts Work Center has worked to provide time and space for emerging artists and writers at critical moments in their creative development.
Helping Our Women  (HOW) A resource center for women with chronic, life threatening and/or disabling illness
Serving Provincetown and other towns.
Aids Support Group of Cape Cod.  Working to maintain and enhance the quality of life for persons living with HIV and AIDS.
Provincetown Art Association and Museum  The purpose of this association is to promote and cultivate the practice and appreciation of all branches of the fine arts.
Provincetown Center for Coastal Studies  Conducts scientific research with emphasis on marine mammals of the western North Atlantic.
Provincetown Conservation Trust. Raises funds to save land (or donating land itself) leaves a lasting legacy and enhances our shared quality of life on Cape Cod,
Pilgrim Bark Park  Our mission is to establish a gated, off-leash community space in Provincetown for its residents, visitors and their dogs.
Provincetown Public Library  Located downtown on the center of Commercial Street.
Soup Kitchen in Provincetown SKIP. Established in 1992, the Soup Kitchen In Provincetown (SKIP) provides a hot, nourishing lunch to Outer Cape Cod residents, November through April, Monday through Friday.
Ruthie's Boutique Ruthie's Boutique has provided the community of the lower cape with gently used, inexpensive clothing, books, electronics, and other household items. The net proceeds from the sale of these items is donated to local charities.
Carrie A. Seaman Animal Shelter, (CASAS) is a no kill animal shelter designed to support the wonderful animals of the lower cape.