December is a month of contrasts here in Provincetown. On one hand the streets are uncrowded, morning walks with the pooch can be totally solitary, yet evenings out for dinner at The Mews or Jimmy's can be packed and boisterous.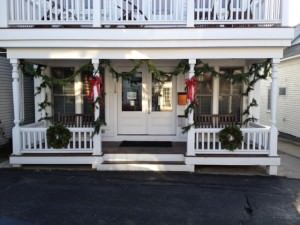 The stores and homes are decorated for the holidays, including our sweet Beachfront Realty office done up for the Holidays with garland, lights, wreathes and ribbon. Next door The Adam Peck gallery is decorated to look like a ginger bread house. (Pictures to come)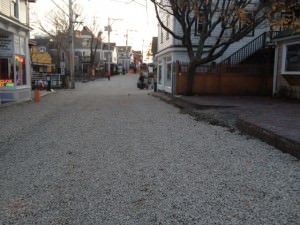 Other contrasts are of the physical type.  Take a look at these pictures of Commercial Street  taken Friday….watching weekday strollers and locals walking downtown during the reconstruction of Commercial Street is like looking going back to the 1800″s. Not a motor vehicle in sight. The reconstruction of Commercial Street has become quite a fall/winter event. The street has been dug up, a thick layer of heavy gravel has been put down, and a temporary layer of asphalt over that…all to be finished this spring.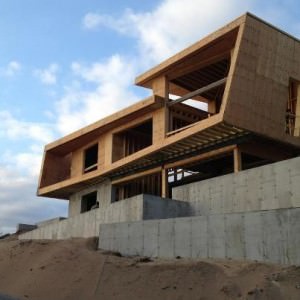 Then you drive out to Province Landing and you see this vision of modernity…This home is rising from the sand on Lot #2 at the development. (More on this in a future post)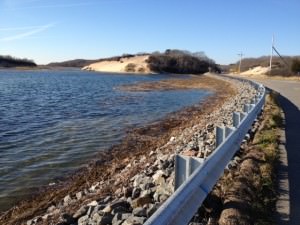 ….and of course the beauty that is the Moors on a gorgeous late fall day.
Enjoy!