Studs To Shingles – my take on construction activity and new developments in our lovely town. Some are in plain view and some off the beaten track – all soon to add to the astonishing and diverse housing stock in town.
20 Pleasant Street was a 3 unit property with 1,586 square feet on a 10,600 sf lot. It was marketed for $949K, and sold for $925K. It is being totally renovated most likely into three units.  Its been amazing to watch the topography changes on the Pleasant Street frontage. It looks like it will be a terrific new development.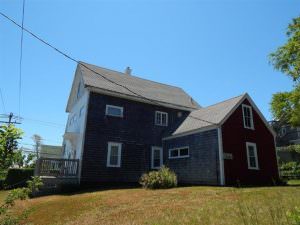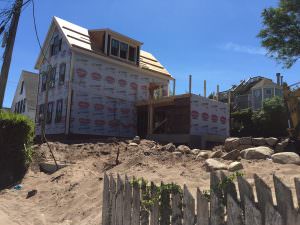 MLS COPY when it was listed for sale: This 3 Family Antique is located in a desirable West End neighborhood on a 10,600 s.f. lot. In addition, there is a free-standing garage. The first floor contains 2 apartments; 1 two bedroom/1 bath; 1 one-bedroom/1 bath. There is attic space over the one bedroom unit. Upstairs is another two-bedroom/1 bath unit with a large, stand-up attic space. There are peeks of the water from this level. The lot fronts on Pleasant and backs onto Carnes Lane (parking access is off Carnes.)
34 Commercial Street was a three bed four bath single family house with 2,560 square feet on an 8,104 sf lot. It was marketed for $1.695M, and sold for $1.6M.  The new owners are doing what looks to be an outstanding renovation and adding a pool to boot. We loved this house and showed it several times when it was on the market. It had a dramatic interior and an A++ location on the "Gold Coast" – even though it is not on the waterside.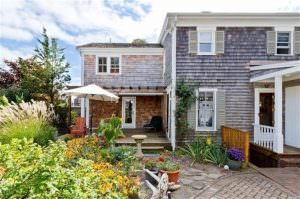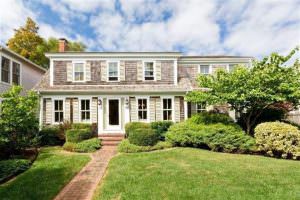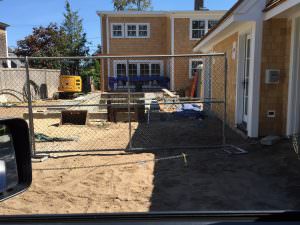 MLS COPY when it was listed for sale: One of the best locations in the West End, this beautiful single family home is a short stroll to the beach, yet is not in a flood zone. The classic Cape exterior belies the soaring Great Room, as you step in the front door. Flooded with sunlight, this stunning, unique & airy space, has an interior balcony recently built in 2012, which gives one an interesting perspective on the Great Room & a lovely view of the lush & private front yard with peeks of the water. The master bedroom & bath also completed in 2012, provides a private getaway from the main living area. There is a cozy den with gas fp off the main room, which would also make a great home office. A rare 3 car heated garage is reached from Point St. It has a large guest room above with a full bath.
31 Creek Road is a new construction single family house with  three bedrooms and four baths with 1,538 square feet. (listing courtesy of Cove Real Estate) It is being marketed for $1.179M and is down the dirt road across from Victor's Restaurant or at the end of Nickerson all the way down Creek Road.  The lot sold for $425K last year. BTW below is a VERY old aerial photo used in the listing data with none of the new West Vine buildings or Victor's buildings. An interesting view of the "olden" days!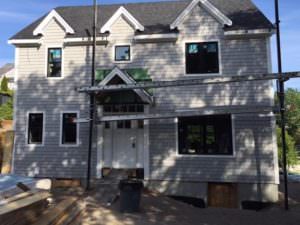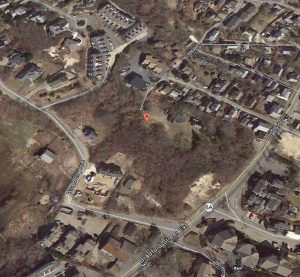 MLS COPY: West End New Construction…Photos of current progress. This thoughtfully designed single family home will have a great open living/dining area, a chef's kitchen with large island, and a full bath on the first floor. There will be a large deck which will extend along the back of this home…perfect for entertaining family and friends! Upstairs will be three large ensuite bedrooms. Of course, this home will include all the modern conveniences …..high end fixtures and appliances, energy efficient gas heat, central A/C, gas fireplace, an unfinished basement with interior access, outdoor shower, ample parking, beautiful outdoor space, lots of privacy and so much more!! Expected completion by late fall, but the house can be shown immediately. Plans and finishes will be shared during showings.
See all available properties at Beachfront-Realty.com.