We have had a fairly mild winter here in Provincetown, and construction activity has continued unabated. I have illustrated a few projects underway and will continue to update you on new projects and those in the pipeline as spring arrives.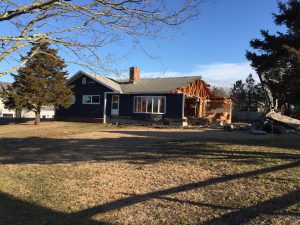 65 Franklin Street update. The large lot that we all know at the corner of Franklin Street and Race Road is in the beginning stages of development.  The "Ronny White House" has been demoed and the site is being prepped for construction. The site has been divided into 4 lots with development iminent.  There will be several condos built with the first being built on lot on the northwest end of the parcel. I am still trying to confirm specifics and will get them to you as soon as I can.
This is a substantial development site right in the heart of the desirable Franklin Hills/Pleasant Street neighborhood and its neighbors are wishing for the best. I am hoping to post all good news about this project going forward!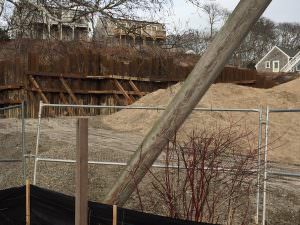 There is lots going on at the former Michael Shays Restaurant property at 350 Bradford Street. The building has been demolished and there is an amazing retaining wall being built at the back of the property. I bet by spring we'll be hearing more marketing buzz on what the development will be offering…and Ill keep you posted. Developer Chris Wise plan calls  for the construction of 13 units, contained in six duplexes and one single-unit residence.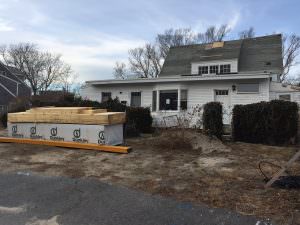 Looks like there is work going on at 600 Commercial Street. This 5 unit property sold last January for $730K on a list price of $899K. MLS COPY then: 5 unit multi-family property located in prime east end of Commercial St. in Provincetown. Enjoy gardens, off street parking and beach right down the street. Great location for possible condo development or rental property.
See all available property for sale at Beachfront-Realty.com.