We are fortunate to have so many real estate choices here on the outer Cape. These  are four wonderful properties that have sold so far this year in the $1M range in Truro. A total of ten have sold sold year to date. There are 56 single family homes on the market with an average asking price of $1.11M.
12 Corn Hill Landing is a three bedroom, two bath beach house with 1,914 square feet. It sold for $910K on a list price of $929K.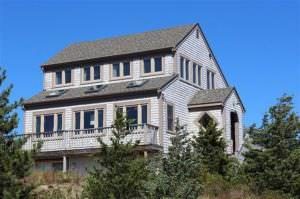 MLS Remarks:  Amazing views, minutes to Provincetown – the best of Truro! Completely renovated Corn Hill Beach home; over $300,000 recent renovation dollars invested. Private neighborhood of multi-million dollar homes. Steps to private beach.
15 Francis Farm Road is 4/5 with 3,655 sf sold for $949K with a list price of $995K.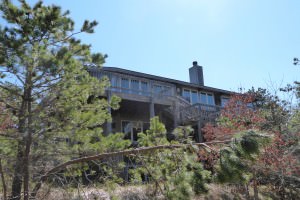 MLS Remarks: Beautifully sited four-bedroom five bath 3,655 square foot Deck House in South Truro. Stunning comfortable design. Reverse floor plan with the living area, cooks kitchen and master suite on the 2nd level. Kitchen w/large island, a 5 burner Thermador cooktop, stainless appliances, black honed granite counters and office niche. Great room with soaring ceilings, fireplace, hardwood floors and walls of windows. Wrap around decks look out to 1.75 acre natural landscape. Master suite w/fireplace/private deck and custom bath w/infinity tub set in light filled atrium. The entry level has an African slate floor with a mahogany staircase to floor above. This level has 3 bedrooms a family room and one and a half baths. Laundry room w/full size washer and dryer. Direct exit to private outdoor  
12 Old Colony Way is a four bedroom, three bath home with 2,702 square feet. It sold for $1.092M with a listing price of $1.195M.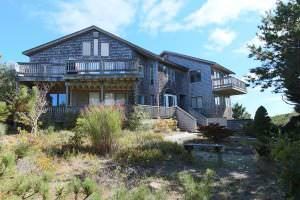 MLS Remarks: Cape Cod Bay Views – Walk to Great Hollow Beach. Nestled away in the Great Hollow area, lies this stunning 4 bed, 2.5 bath contemporary home with 2 spacious floors of living, decks off the master as well as living area offering Beautiful Cape Cod Bay Views. The second level comes equipped with great natural light, copious windows, vaulted ceilings, open floor plan joining the living,dining and kitchen with nice granite counter tops and expansive cooking space along with sliders to a huge deck for entertaining and exquisite views of the water. The intimate master suite has french doors leading to it's own separate deck to enjoy gorgeous sunsets over Cape Cod Bay.
12 Ocean Bluff is a classic Truro property with three bedrooms and one bath with 600 square feet. It sits on 2.57 acres on the Atlantic Ocean.  It sold for $1.2M with a listing price of $1.474M.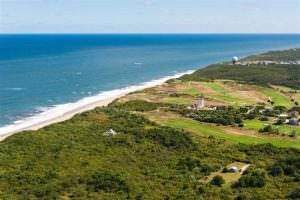 MLS Remarks: Priced 430,000 under assessed value. Sellers motivated with recent price reduction. Perched on one of the highest points at the end of Cape Cod, bordered on two sides by Ntl Park land, this 2.57 acre parcel is situated in the National Seashore Park offering views for miles of the Atlantic Ocean, Cape Cod Bay, the lights of Provincetown, and the adjacent Highland Lighthouse. Ultimate privacy, solitude, and moments for reflection provide a perfect stage for incredible relaxation. Affectionally named Spion Kop", this property has been in the same family since 1685. This is a 3 bedroom cottage with additional summer enclosed sitting room, huge stone fireplace, large wrap around porch for embracing the changing scenic personality. Very rustic in nature.
See all available properties for sale at Beachfront-Realty.com.