We have  an amazing variety and range of single family homes in Provincetown. The two shown below represent the highest and lowest sales in this very in demand category.
27 single family homes sold in Provincetown in 2018. a 44% decrease from 48 sold in 2017. The average sale price increased 13% to $1.52M from $1.34M. Watch for the full Q4 Goode and Farmer Report that will be out soon.
5 Webster Place is a two bedroom, two bathroom home home 1,342 square feet.  It was listed for $589K and sold for $560K last January.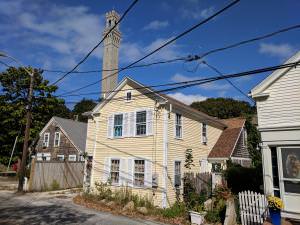 MLS Remarks: Old style two story cottage located on a charming centrally located cul de sac in the center of Town. This old house has seen better days and needs a total remodel but has loads of potential. 1 compact parking space. Oil Heat. Town Sewer with betterment to follow the deed
6 Telegraph Hill is a 5,508 square foot home with three bedrooms and 6 bathrooms.  It is sited on what might be considered the best lot on the exclusive Telegraph Hill in the West End. It was listed for $5M and sold in January for $3.6M.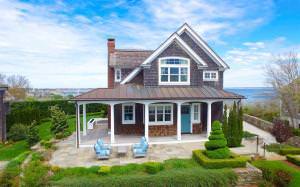 MLS REMARKS:  Capture the amazing water and town views from the moment you enter this exceptional home atop Provincetown's Telegraph Hill. The main level with 3 fireplaces, dining room, butler's pantry, eat-in kitchen, den, and large living room offers panoramic views from room to room and fine finishes throughout. The kitchen is a Chef's delight – linen white Wood-Mode cabinets, center island w/ Carrara marble, built in Subzero, 2 dishwashers and 6 burner Wolf stove. On the 2nd level a superb master suite awaits with a private living area, a spacious well-appointed bath and bedroom with fireplace and views of the waterways, rooftops and iconic Monument. There are 2 guestrooms with en suite baths and water views from east to west. The home's garden level provides an additional living area with full bath, bath, 2 car heated garage, and a dumbwaiter. The wraparound porch, 3 slate patios, and heated infinity pool provide vantage points to enjoy the unmatched views and beautifully landscaped grounds.
See all available properties for sale at Beachfront-Realty.com.