47 Commercial Street #B-C is a truly one of a kind property offering of two waterfront cottages in the West End near the west end parking lot. MLS data describes two units, with a total of 820 square feet with a total of two bedrooms and two baths. There are three units in the condo association. The listing price is $2.595M.
Listing activity remains anemic, even as we see an occasionial outstanding property like this come to market. Warmer weather and the prediction for an incredible season ahead should increase the number of new listings coming to market as we enter the important spring market..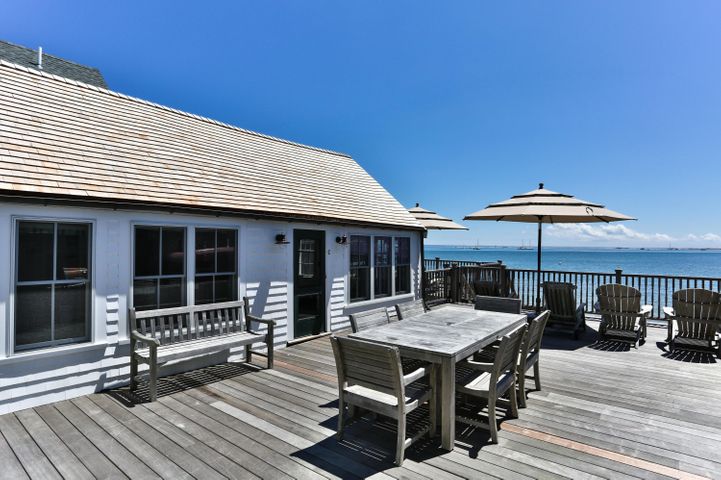 MLS Remarks: Located in the heart of the West End, the Boathouse and Cottage at Labrador Landing offer expansive views of Provincetown Harbor, Long Point and beyond. The wisteria trimmed 1br/1ba two story Cottage is fully equipped and has water views from each level. The cantilevered 1br/1ba Boathouse enjoys unobstructed water views and combines vintage architectural details with modern amenities, plus a sleeping loft and outdoor shower. Part of a small three unit association, these two units are surrounded by mature plantings and have access to an expansive exclusive use waterfront deck with private beachfront staircase. Onsite parking for one car. Combined, the two cottages rent upwards of $8,715 per week in-season. Summer booked for 2021. Pets permitted for owners and tenants. Two moorings. Listing courtesy of Kinlin Grover Real Estate.
See all properties for sale at Beachfront.Realty.com.