If there ever was an iconic Cape, it's 64 Commercial Street in the West End near the West End boat launch. It has three bedrooms and two baths and 1,560 square feet. It sold for $2.6M, with an asking price of $2.599M.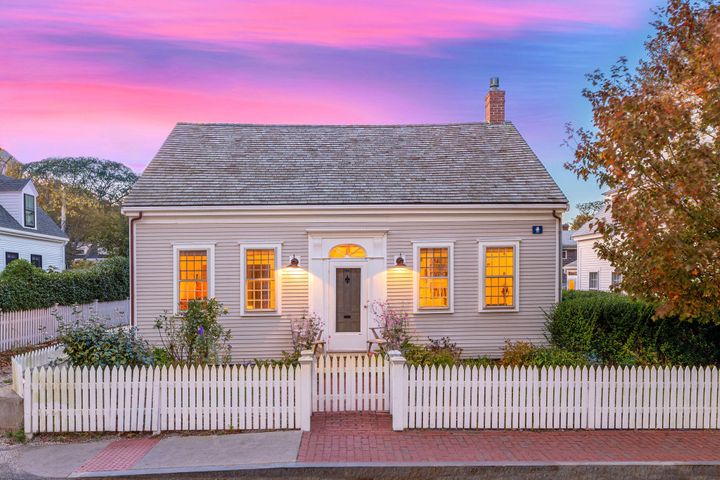 MLS REMARKS: Located in the heart of Provincetown's West End on the corner of Commercial Street and Atwood Avenue, this classic full Cape dates from the early 19th century and is steeped in history. It was originally built further down the way, closer to the Red Inn, but is said to have been moved to this location in 1840. In recent years, the house has enjoyed a top to bottom restoration with meticulous attention paid to renewing many of the home's wonderful original details. The variable width wide plank pine flooring has been refinished throughout and the unique multi paned windows were carefully dismantled, reglazed and rebuilt. The layout of the house offers ample living space great for entertaining or quiet relaxation. The large living room faces Commercial street and features a gas fireplace as its centerpiece. The chimney is interior and heats the upstairs with radiant heat. The dramatic kitchen feels voluminous with a soaring ceiling with skylight, a wood burning fireplace with brick hearth, and cabinetry also created by Malicoat. A full bath on the first floor is accessed from the hall as well as from the first floor bedroom. Upstairs, find two spacious bedrooms with vaulted ceilings, exposed original beams, plenty of closet space and extra space in each bedroom for a home office workspace. A one car garage provides convenient parking as well as additional storage.The West End beach is nearby.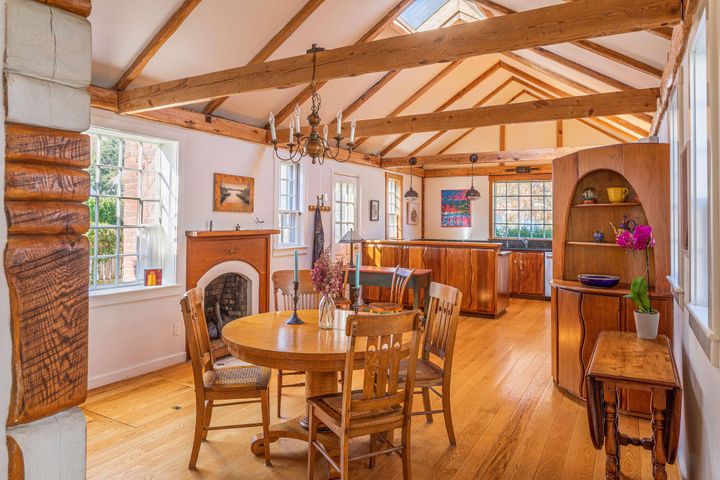 See all properties for sale at Beachfront-Realty.com.