…..other than the gorgoeous hydrangea blooms!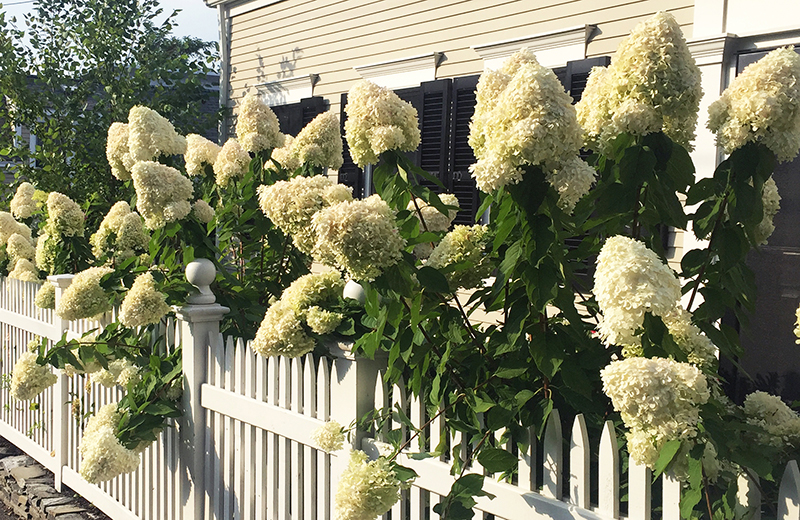 With so much talk about real estate, especially in this important period between the spring and fall markets, I thought it might be interesting to report what we're seeing and hearing "on the street", in our offices, and in conversations with buyers and sellers daily. And what the prevailing thinking is about the direction of our real estate market.
There is very little MLS activity – few new listings, few under contract, few sold.
We are seeing price reductions on some higher priced offerings.
The most in demand properties, i.e. 2bed/2bath condos in the near east or west end are still selling quickly and at high prices. There aren't many of them but the early spring dynamic is still in place for these properties. Multiple offers, over asking sale prices, few DOM's – BUT, activity is down from spring highs with fewer showings and fewer offers.
Demand was off the charts last spring and is still high, but some buyers are postponing buying until 2023. Every market has lost frustrated buyers. Buyers here are resilient and it takes a lot to frustrate them.
There are more unusual and unique properties coming on the market and some are testing the market price wise. These provide some great buying opportunities.
Cape wide it looks like inventory is increasing. BUT in Provincetown there are only 12 single family properties available. In Truro there are only 11 and in Wellfleet there are only 10. These numbers are just not normal. Are they the new normal?
Not a lot of talk about interest rates, more about the economic unknowns and stock market in general.
One of my favorite real estate bloggers Jim Duncan in Charlottesville poses a great question. Is this market transitory – meaning not lasting long, or is it transitional meaning moving clearly from one kind of market to another, i.e sellers market to a buyers market? He also says what many of us are thinking, that the national market is moving to quickly for relevent analysis. I agree, but once again our specific market is so relatively small, and sampling is so limited that our anecdotal "on the street" experience, as well as the "numbers" can tell us our markets story.
It seems that the market from earlier in the pandemic may be gone. The question is what will take its place. Hopefully we will see an increase in properties for sale this fall giving buyers more choices and beginning the move to a more balanced market.
See all available properties for sale at Beachfront-Realty.com.