PROVINCETOWN, TRURO AND WELLFLEET 2Q2023 FIGURES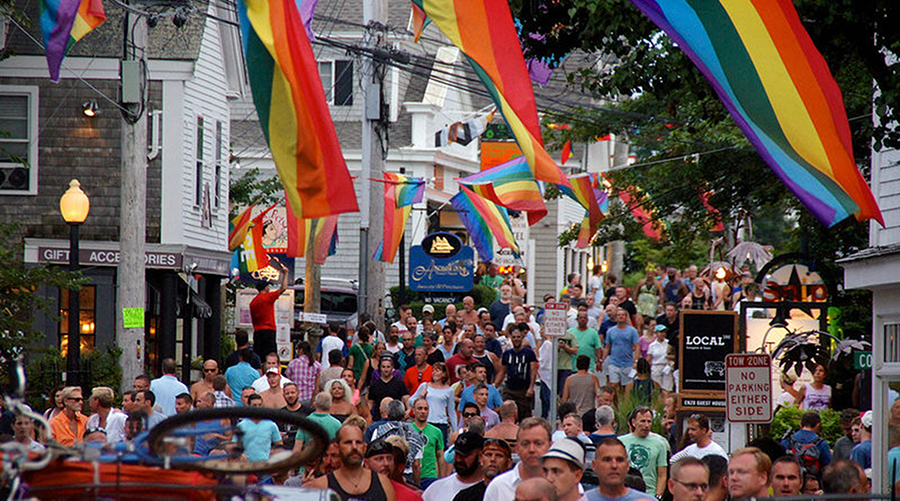 Another summer season is upon us! And it's always wonderful to see the town fill up with day trippers, weekly visitors, and returning Provincetown regulars again – especially after a few years of Covid! Happily, summer has officially arrived in full force. With the Fourth of July holiday week transitioning into the very busy Bear Week, our town is enjoying a few of the most delightful weeks of the early summer season.
National headlines report that in many regions the real estate market is moderating, with more price reductions, less multiple offers, lower sales and increasing inventory. Here on the Outer Cape, inventory gains are also limited by high interest rates – sellers don't have to sell and the prospect of buying something else with a 7% interest rate is rather unattractive. Demand for property is still stronger than ever, but sales in every category have trended down as there are just not enough properties for buyers to buy to sustain the sales levels of the past.
This is the market stalemate we find ourselves in. With this limited amount of activity, there is not a lot of data to analyze, but I will do my best to provide some insights and to highlight some of the available empirical data in the charts below.
PROVINCETOWN
Condominium sales in Provincetown were down 2% to 52 year-to-date with the average sale price down 9% to $849K from $937K last year. For additional context, sales are down 37% year-to-date from the 83 sold in 2021. Currently, there are only 27 condos on the market with an average list price of $1.14M.
Single-family home sales were down 43% to 8 from 14 sold last year at this time. And sales are down 66% from the 24 sold last year. The average sale price was up 7% to $2.2M from $2.06M. There are only 14 single-family properties on the market with an average listing price of $2.8M. Remember second quarter samples are small and dramatic numbers and percentages usually moderate somewhat as we get deeper into the year.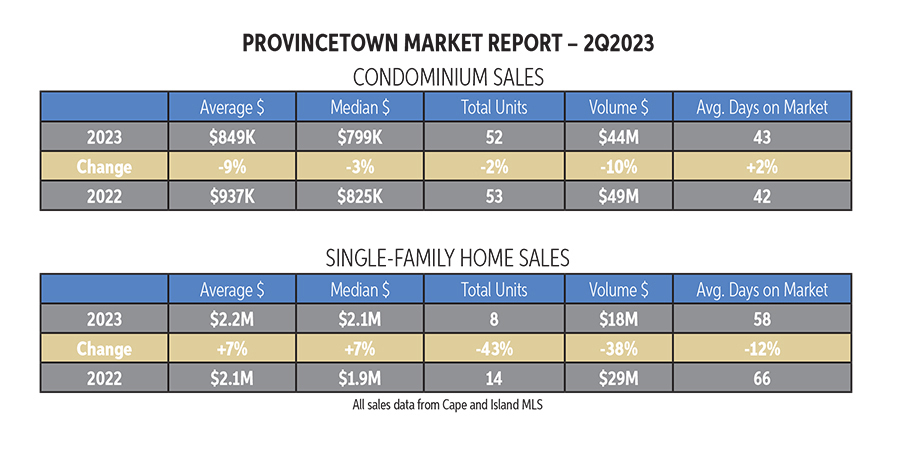 TRURO AND WELLFLEET
In Truro, the average sales price of single-family homes sold was down 27% to $1.37M from $1.88M last year. Sales were flat at 13. Currently, in Truro, there are only 12 single-family properties on the market with an average asking price of $1.18M.
Condominium sales in Truro were down 41% from 12 units to only 7. The average sales price of condo in Truro was down 16% to $428K from $512K.
However, in Wellfleet, the average price of single-family homes was up 21% to $1.1M from $913K a year ago. But sales were down 17% to 20 from 24 last year. Right now, there are only 14 single-family homes available for sale in Wellfleet with an average price of $1.2M.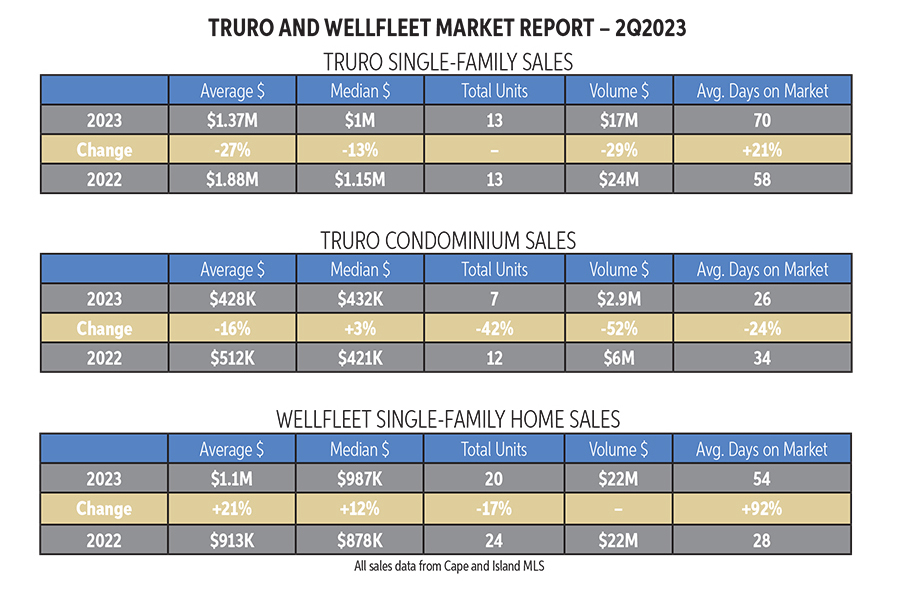 SO, I HATE TO SOUND LIKE A BROKEN RECORD, BUT IT CONTINUES TO BE ALL ABOUT INVENTORY, INVENTORY, INVENTORY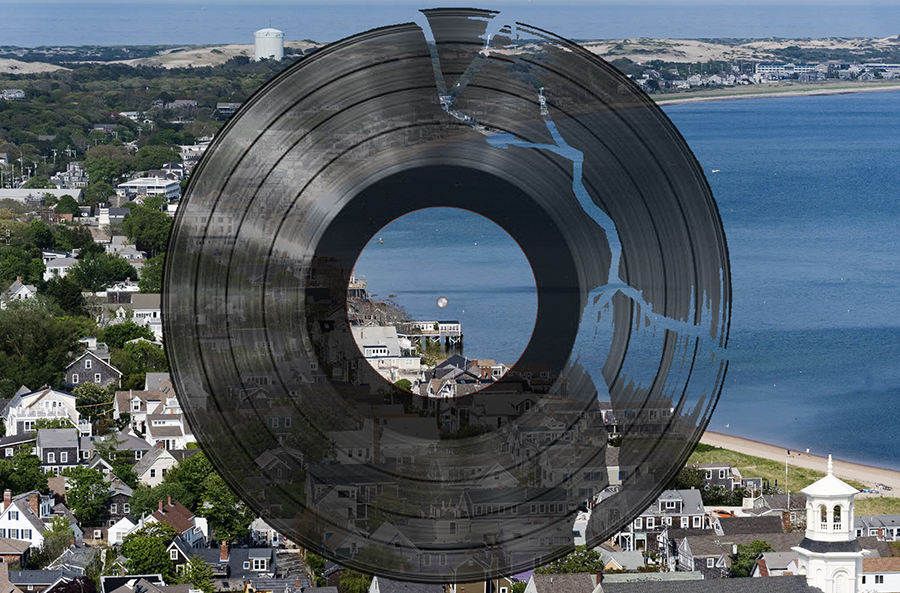 It does sound like a broken record that the lack of inventory is the problem and it could very well be the new normal. Remember that we have a very limited ability to build new properties, and conversions and renovations while visible, aren't plentiful. We had hoped to see an uptick in inventory this spring, and while we have seen a slight increase, we did hope to see more. With interest rates hovering in the 7% range, and with prices moderating but still high, we do need to see fundamental changes for us to return to a more balanced market.
However, even in this unusual market, well-positioned and well-prepared buyers are finding properties to purchase, and sellers are taking advantage of the historically strong seller's market. In Wellfleet, Truro and Provincetown, 100 buyers were able to find their dream homes so far this year. Patience and flexibility are key whether buying or selling in these truly unprecedented times. Hopefully, I can help to keep you engaged in the Outer Cape Real Estate market by providing you with news and market developments as they happen. Watch for interesting stories in your email and on social media at jon.goode.com. I hope to see you soon.