The home of  WA the most valuable commercial property in Provincetown is being offered for sale or lease. Located on a highly trafficked block of Commercial Street in the center of town, WA is a beautiful destination retail store with incredible street appeal with gardens in front and a spectacular Zen garden showcasing numerous water features in the rear. The store has multiple display windows and a flexible interior space housing close to 4,000 square feet of space including 2,400 sf showroom/store and a 1,600 sf storage/office area. This is an opportunity to own a turnkey commercial condo providing an immediate and substantial retail presence in Provincetown for an existing or new business.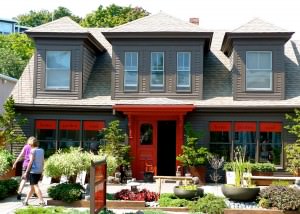 Crossing the threshold one enters an environment diametrically opposite the busy street scene behind. Handicapped accessible, the red painted historic front doors beckon shoppers into an array of intriguing and beautiful merchandise.  The thoughtfully designed retail space includes shops within shops, an orderly arrangement of display spaces down the sides and the center of the space. With partially vaulted ceilings and additional skylights the interior space is attractive and bright. There is a separate office, and  3 storage spaces, and a  1/2 bath. There is central air conditioning, upgraded electric service, gas fired heat.  The space is newly remodeled and in very good condition.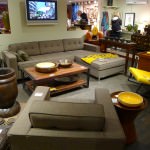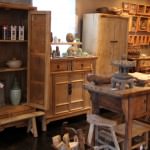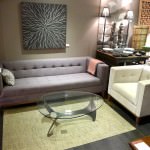 The Wa gardens, which extend from the front of the store alongside the walkway into the shade filled Zen-like back gardens, exemplify the WA culture outdoors. Tom Rogers Wa's creator designed a space that would stimulate all of ones senses.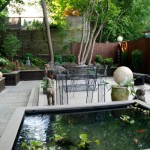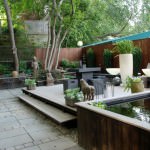 Buy the commercial condo with or without the business or lease the store. WA has a solid 18 year track record and operation systems are solidly in place. This property is perfect for anyone looking to open a retail operation in a successful existing location,  relocating their existing business to Provincetown, or acquiring a very successful retail company and its real estate.
Call Bill or I if you have any questions about this unique opportunity.