Provincetown – Spring Buyer Preview
While it is early to make many predictions about the spring market, one thing we can say for sure is that the snow and cold has delayed it. Realtors everywhere are notorious for rushing the spring market, and putting all their new inventory on the market as early as possible after the New Year. Not so with all this snow, but hopefully with temperatures rising next week, we will begin to see some listing activity.
Locally our market is tracking market conditions that we see in the downtown Boston neighborhoods. Moderately increasing prices, lower inventory levels and fewer days on market. Demand generally is outpacing supply. Translate this dynamic to a second home market and while demand is high, urgency is much lower than in those urban neighborhoods.
Condo sales are up and they are selling at slightly higher prices. Sales of more expensive single family homes are slower but prices remain even year over year – and it seems there is never enough inventory to satisfy demand in this category.
We have segmented the market into four categories for analysis, the entry-level, the mid market, the luxury market and the $1M plus market.
The entry level ($150K to $399K) is the 2nd busiest market category in Provincetown. Last year 66 properties sold representing 33% of the total. Today there are 25 properties on the market representing 21% of all properties available. Below are 3  favorites.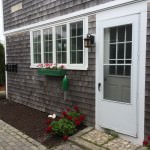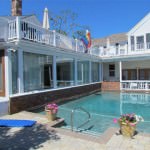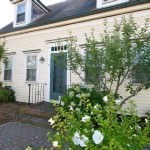 The entry level is always popular. As you can see above there is quite an assortment of properties available – from charming West End studios at 3 Bradford Street, to an artists cottage at 5 Arch Street, to a West End condo in a complex with its own heated swimming pool. More properties will certainly become available in the next few months and we expect continuing high demand.
The mid market ($400K to $750K) is the most popular category, accounting for 45% of all sales in 2014. Today there are 40 properties on the market in this category, including 31 condos and 9 single family homes representing 35% of available inventory. Below are three favorites.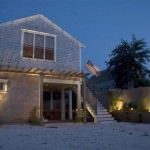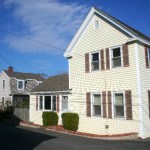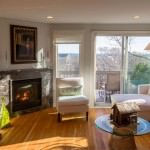 This is the category where many buyers want to be. A two bedroom and two bath condo in the West End or  East End is on everyones' wish list. There is a lot of variety  –  from  a standalone condo at 3 Browne Street with one bedroom and two baths, to a charming three bedroom single family house in the East End at 19 Bangs Street, to a renovated two bedroom condo at 42 Franklin Street.  In this category demand generally outpaces supply, and with only 5 months of inventory on the market expect competition when you do buy and be ready to act if you see the perfect property.
The luxury market ($750K to $1M) is a highly visible and closely watched category here in Provincetown as it represents the growing bridge between the mid market and the $1M+ market. This category  accounted for 27 sales last year representing 13% of total sales. There are currently only 18 properties available for sale. Realtors are always lamenting the lack of inventory in this price point as it limits buyer choice. Below are three of our favorites.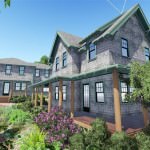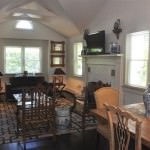 As you might expect this is a category usually full of choices but currently there are only 6 condos and 12 single family properties available. These inlcude the three pictured above:  a three bedroom newly renovated top floor condo;  a spacious arts and crafts style freestanding condo in the East End; and a charming two bedroom single family bungalow on Brewster Street – Watch for a spring inventory surge in this category.
The $1M+ market. This super luxury market represented 9% of all sales in 2014. Interestingly enough there are 33 properties on the market, the second highest of any category at 29% of total inventory. As you can imagine these properties tend to stay on the market a bit longer and absorption is quite a bit slower than other segments. Three of our favorites are below.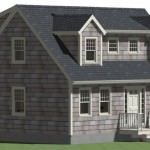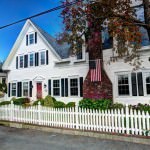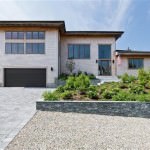 There is a broad assortment of styles, locations and pricing in this category, from a new construction freestanding condo high on a hill in the East End, to a traditional Provincetown Captains house on Dyer Street to the most palatial home in the far West End, a 6,000 square foot totally renovated masterpiece on Creek Round HIll Road. These homes represent the best of Cape End living.
Hopefully this market preview has provided  some interesting context and helpful information. We will keep you up to date as the spring market develops. Please let us know if you have any questions or would like more information.