There is so much construction activity in town that I though I would highlight a few projects every few weeks so you can stay on top of whats new.
I have always loved this house at 457 Commercial Street. It was listed for sale in 2013 for $2.495M. It was a 3 bedroom, 2 bath house . It looks like it sold in a private sale for $2.143M as unit #1 of a two unit association that was created out of the large lot – unit #2 being the house on the east side of the 10,027 square for waterfront lot.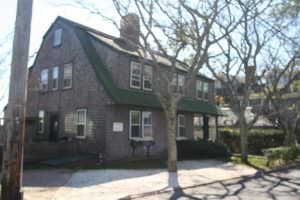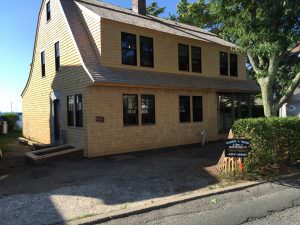 The house is getting a to the studs renovation and looks absolutely gorgeous. The other night we were walking by and the sweet smell of all that cedar was wafting through the early evening air. Ahh yes, thats what excites us real estate folks. lol.
Copy from the MLS listing back in 2013: One of Provincetown's most beloved water front homes! This enchanting beach house was the home of famed New Yorker cartoonist and painter Mischa Richter. This classic lovely gabled home was built in 1917 and is one of the few homes on Commercial street that is lengthwise to Commercial Street creating the spacious lawn and ample street frontage with parking for three cars. A step into Provincetown's history and romance!
65 Franklin Street, (below) the large lot that we all know at the corner of Franklin Street and Race Road is in the beginning stages of development.  The "Ronny White House" is in the process of being demoed. The existing house was a 3,307 sf single family with five bedrooms and four bathrooms. It was last on the the market for $1.45M in 2011 and sold privately for $1.2 this year. It looks like there will be several condos built on what is now a four lot parcel. Watch this space for information on the project as soon as it is available.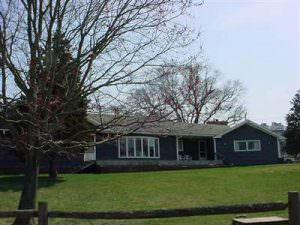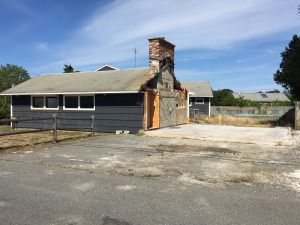 52 Creek Road (below) sold in March for $1.04M with an asking price  of $1.299M. The property had a three bedroom Cape and three "quaint" cottages and a shed on it. The lot is  14,007 square feet. See picture below left of the three bedroom Cape with the cottages beyond down the driveway.  New construction (right) is progressing quickly on what looks to be an attractive complex.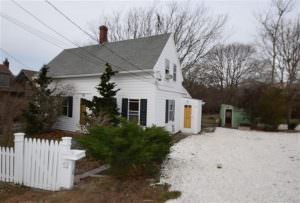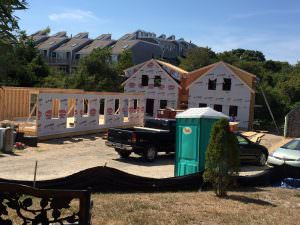 These are just a few of the new construction projects that are being built in Provincetown.  Every few weeks I will profile projects of interest so you can stay on top of whats new.
See all available properties for sale at Beachfront-Realty.com