Here is my first edition of Studs To Shingles for the fall. There is tons of activity which I'll try to keep you on top of over the next several weeks.
65 Franklin Street, the old Ronnie White property (small pic below) has finally begun development into what will be several condos – there are reports of 8-12 units.  The picture on the right  is the first building going up which we hear will consist of two one bedroom plus units. There will be a second story. The minute we get more details we will pass it on.  It should be an exciting development.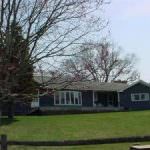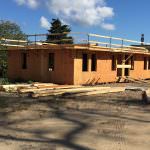 There is Lots of activity on Point Street.
There is a new house going up at 29 Point Street. (The picture on the right) Is it  spec house or a  private home being built. Ill find out!
In the picture on the left you can see a peek of 33 Point Street which is in the framing stage. It is on a 13,939 square foot lot that sold for $495K in 2015. Sure to be a great house. I am keeping and eye on it too to see if it is a spec house for sale or  a private home being built.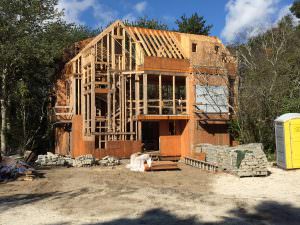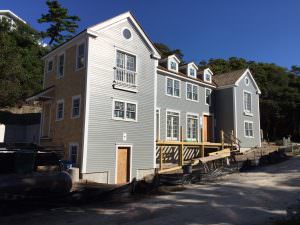 31 Point Street (below) is a brand new single family home with three bedrooms three baths and 1,400 square feet.  It is being marketed for $1.329M.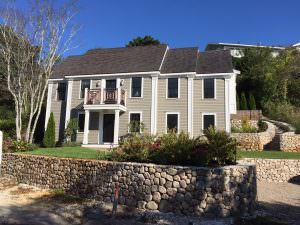 MLS REMARKS:  Brand New Construction, Just completed and new to the market! Gorgeous custom 3 bedroom home on exclusive Point Street in the West End. Feel the privacy and tranquility of this special neighborhood as you enjoy tree house views from the main level which offers custom wood flooring, custom cabinetry and fine finishes throughout. All bedrooms have en suite bathrooms with oversized showers and the living/dining room enjoys cathedral ceilings loads of sunlight as well as a custom wood paneled fireplace and a built in window seat. Listing courtesy of Atlantic Bay Sothebys Int'l Realty. 
70 Franklin Street is one of two lots which includes 15 Race Road and is being developed into two single family homes. (15 Race Road is already under contract) This house has three bedrooms and three baths and 1,675 square feet. It is being marketed for $1.349M. The picture below is the empty lot and the larger picture is a rendering of 70 Franklin Street.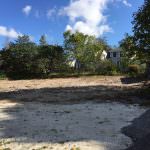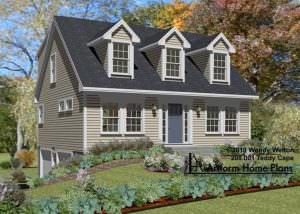 MLS Remarks: West End New Construction. This 1650+ sf single family home will have a great open living/dining area, a chef's kitchen with island, bedroom, and full bath on the first floor. Upstairs will be 2 large ensuite bedrooms. This home will include all the modern conveniences… high end fixtures and appliances, energy efficient gas heat, central A/C, gas fireplace, a basement with interior access, outdoor shower, 2 car garage, beautiful outdoor space, and so much more!! Expected completion of this home by July, 2018. Listing courtesy of Cove Real Estate.
See all properties for sale at Beachfront-Realty.com