Provincetown, Truro and Wellfleet 3Q2022 figures.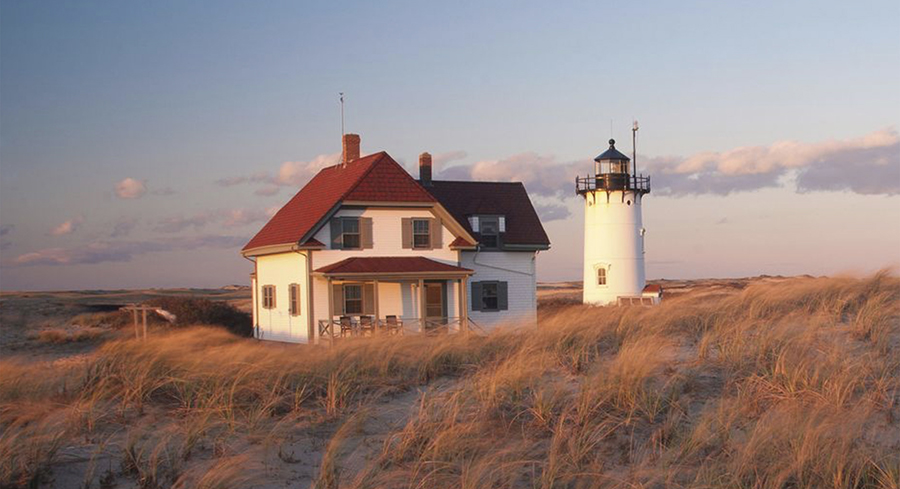 How is the market doing? It's complicated. Our market is unique in so many ways. It's a small market – geographically and numerically – and while it does follow some national trends, the Outer Cape tends to buck some of those market trends as well.
Nationally, the talk is about the beginning of a softening market with increased inventory, less sales, some price reductions and longer days on the market. Here on the Outer Cape, we may be seeing signs of these trends as well, but in a very limited way. Not surprisingly, sales have decreased in most categories. Although there is some hint of increasing inventory, that possibility may disappear as we head into the post-Thanksgiving seasonal slowdown. There are price reductions on some properties that have remained on the market longer than average, but prices have continued their substantial upward trend.
PROVINCETOWN
In Provincetown, the average sale price of condominiums year-to-date, increased 22% to $927K from $762K. The median sales price increased 13% to $844K. And, the number of sales increased 23% to 92 from 75. This is a reversal of the downward trend we saw last quarter. There are currently only 21 condos on the market with an average listing price of $1M.
Single-family home sales were down 15% to 22 units from 26 last year. Again, a result of very low inventory. The average sales price was up 24% to $2.12M from $1.71M. The median sales price was up 68% to $2.19M from $1.3M. There are only 17 single-family houses on the market with an average asking price of $3.7M.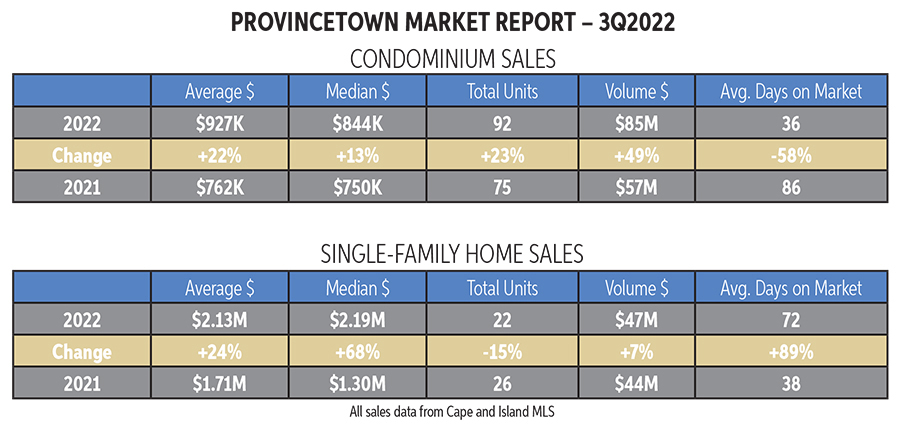 TRURO AND WELLFLEET
The average sale price of single-family homes in Truro saw another big increase. Sales prices jumped 43% to $1.79M from $1.25M. The median price increased 32% to $1.39M from $1.05M. There were 19 sales, down 60% from 48 sales last year. There are only 13 single-family homes available on the market with an average asking price of $2.39M – well up from $1.72M last year.
The average sale price of Truro condos sold year-to-date increased 49% to $578K from $387K. The median price increased 21% to $453K from $375K. Sales were down 51% to 18 from 37 last year.
In Wellfleet, the average sale price of single-family homes was up 13% to $1.01M from $891K. The median price was up 14% to $916K from $803K. Sales were down 19% to 44 from 54 last year. There are currently 16 single-family properties on the market with an average asking price of $1.48M.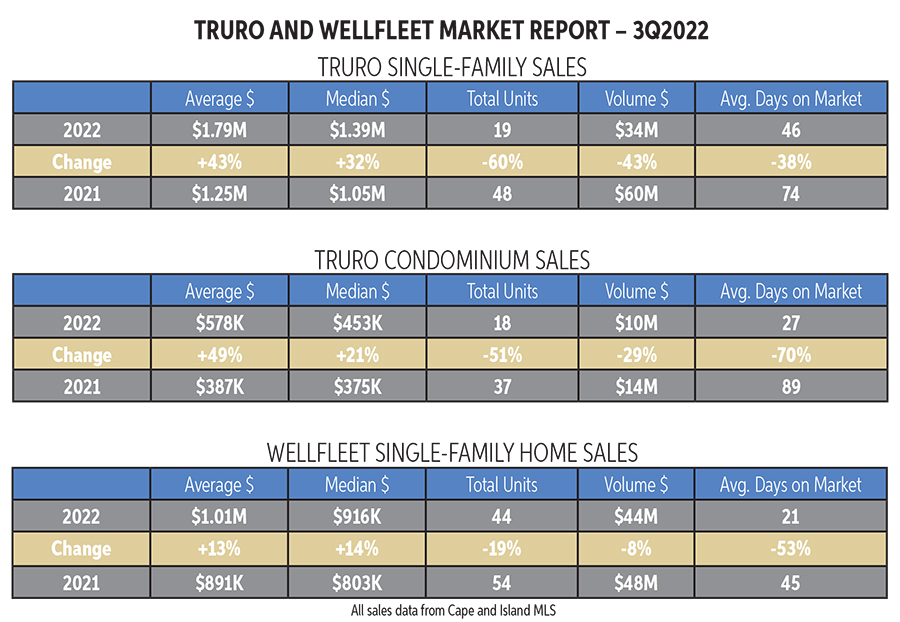 AS FALL SETTLES IN ON THE OUTER CAPE SO DOES THE DESIRE TO BE PART OF OUR COMMUNITY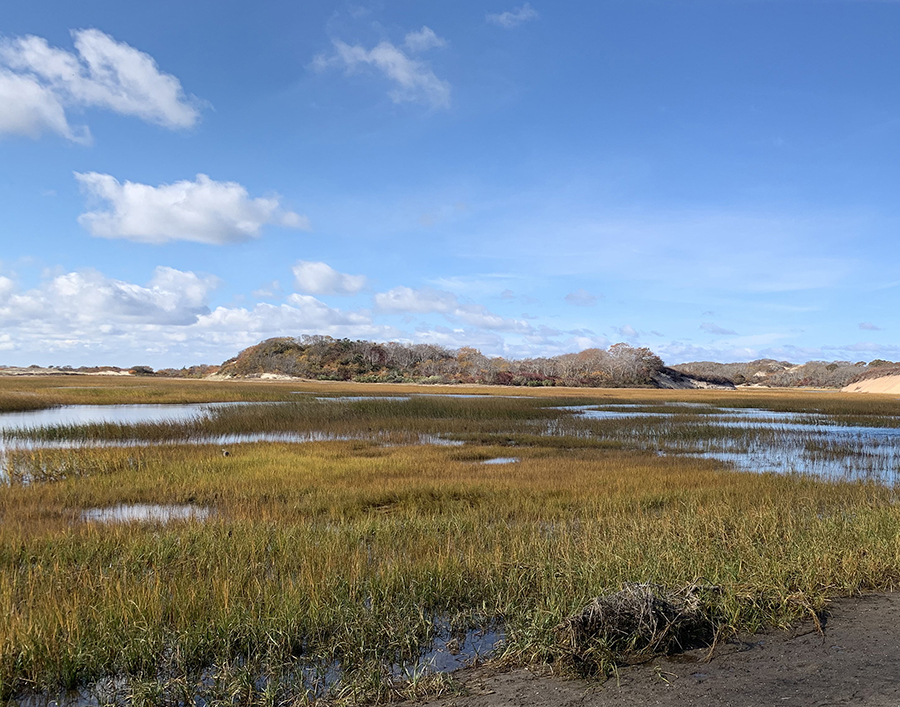 The bottom line is that average sale prices were up again in all categories in all three towns. Sales were down again everywhere – except for condominiums in Provincetown. While buyer demand for Outer Cape property remains extremely high and new properties will continue to come on the market, the upward pressure on prices caused by this increased demand and lack of inventory will most likely effect the fourth quarter outlook for 2022.
As always, my goal is to keep you engaged in this unprecedented Outer Cape Real Estate market by providing you with news and market developments as they happen.
I hope you are staying safe and healthy wherever you are and that the coming holidays treat you well. We realize how fortunate we are to be here at the tip of the Cape and look forward to seeing you very soon. Watch for interesting stories in your email and on social media at jon.goode.com. Stay well.