Good post by Scott about the effects of continued scarce inventory.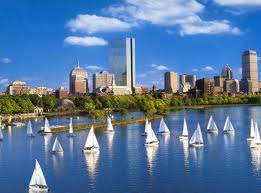 Why home prices are likely to stay high
Despite talk of the need for new housing, the number of building permits being issued across Massachusetts has yet to rebound to its pre-Great Recession peak.
Building permit slowdown
Developers took out just 1,051 building permits for single-family homes during the first three months of the year, U.S. Census Bureau stats show.
That represents a 16 percent drop from the same period in 2014 and a 65 percent drop from early 2006, when the real estate market was last in boom mode.
New apartment and condo construction is doing somewhat better. Developers took out permits for 2,370 new units, or roughly double the number of single-family homes, according to Census stats.
Yet the number of total housing units is still 33 percent below where it was back in the early months of 2006.
Tough regulations
And the shortage of listings on the market has been widely blamed for pushing up home and condo prices as demand exceeds supply.
"In theory, 2014 should have been better than 2013, but it wasn't," said Jeff Rhuda, director of business development at Symes, a home builder in the North Shore. "In theory, you have a recovering economy, but I think 2015 will end up below 2014."
Tough regulations in towns and neighborhoods across the Boston area are one reason for the slow recovery in housing construction, especially as it relates to single-family homes, builders contend.
"It is going to get worse." – Jeff Rhuda, director of business development at Symes
It is also especially hard to build new single-family homes within the Route 128 beltway, where the biotech and tech sectors are booming and demand for new homes is the strongest.
A dearth of developable land combined with local restrictions has resulted in a steady decline in home building in the communities closest to Boston.
In fact, teardowns are now the only source of new homes in upscale communities like Needham, Newton, Wellesley, and Weston.
And with no major game changer in the works in terms of efforts to force local communities to open their doors to more housing, the number of homes being built in the Boston area is likely to only continue to fall, Rhuda contends.
"It is going to get worse," he said.