There is a lot going on here in Provincetown as we head into the winter months. New construction projects are finishing their exterior work so that interior work can continue in the cold months. Ill keep an eye on new construction projects all winter.
52 Creek Road construction is looking good. We'll hear more about these four condos within a month or two.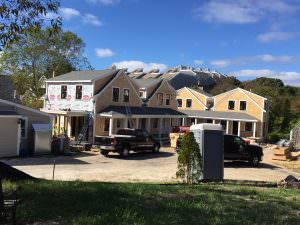 Stable Path – Rental Community.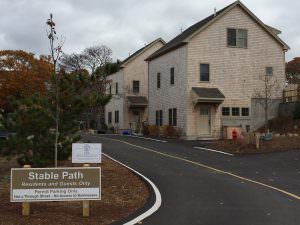 Stable Path is a new neighborhood in Provincetown, developed by Community Housing Resource, Inc. (CHR), off Race Point Road heading to the Cape Cod National Seashore.  This development consists of 23 rental homes in 10 buildings on 2.25 acres of land. Rental homes at Stable Path are managed by CHR.
Stable Path offers an array of studio/efficiency, one-, two-, and three-bedroom rental homes, for low, moderate, and median income applicants.  A diversity of unit plans caters to both small and large households.
350 Bradford Street, (Formerly Michael Shays Restaurant)
 Finally there is some movement on the former Michael Shays Restaurant property at 350 Bradford Street. The building has been demolished and it looks like site work has begun. I would bet by spring we'll be hearing more marketing buzz on what the development will be offering…and Ill keep you posted.Developer Chris Wise plan calls  for the construction of 13 units, contained in six duplexes and one single-unit residence.
Happy Thanksgiving to all!