Great national market recap from Tara Steele at Agent Genius.
by Tara Steele

Pending home sales continue to rise.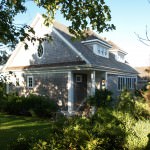 Although pending home sales improved only 0.3 percent in April, according to the National Association of Realtors, contract signings actually rose 10.3 percent compared to April 2012. Pending sales have now been above year-ago levels for the past 24 months, marking a very slow but somewhat sure recovery for housing.
Regional pending home sales varied, as the Northeast and Midwest saw improvement, while the South and West both dropped. NAR reports that home contract activity is at the highest level since April 2010, immediately before the deadline for the home buyer tax credit which spurred a metaphorical gold rush on homes.
Existing home sales expected to rise to 5M
Dr. Lawrence Yun, NAR's chief economist said, "The housing market continues to squeak out gains from already very positive conditions. Pending contracts so far this year easily correspond to higher closed home sales in 2013. Total existing-home sales are expected to rise just over 7 percent to about 5 million this year."
"Because of inventory shortages, higher home sales will push up home values to the highest level in five years," Dr. Yun added. NAR says the national median existing-home price should increase close to 8.0 percent and exceed $190,000 in 2013.
Sales varied according to region
Home contract activity rose 11.5 percent in the Northeast, marking a 17.7 percent increase from April 2012 and jumped 3.2 percent for the month in the Midwest, and a whopping 15.1 percent for the year.
Meanwhile, pending home sales slid 1.1 percent in the South, but rose 12.3 percent compared to April 2012. The tough spot is currently the West region which saw a 7.6 percent dip in signed contracts, pulling the region down 2.6 percent for the year.