Tag Archive for 'downtown Boston real estate'
As 2014 tumbles to its terminus, we are looking back at the year that was and the year to come with some of the more notable names on the Greater Boston real estate scene. We've tossed a series of questions to 'em and they've generously thrown back the answers. First up! The best new building of 2014.
Read More »
Tis the unofficial start of autumn/fall this week with the passing of Labor Day, so we thought we'd dive into which trends and events in Greater Boston Real Estate Land are worth your attention in the next few months (they're certainly things we'll be following). Will Boston see its first $20M condo sale? Will Everett get a casino-resort? Will Revere? Can anything bring Hub apartment rents down? Come along, now, let's get interested.
Read More »
"For sale" signs are popping up across Greater Boston and other parts of the state, with a significant uptick in homes hitting the market, says Peter Ruffini, president of the Massachusetts Association of Realtors.
Read More »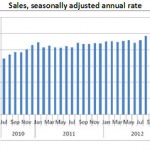 The National Association of Realtors said on Thursday what home buyers in many parts of the United States have known for months: it's becoming a seller's market. The number of homes listed for sale in January fell by 4.9%, leaving 1.74 million properties on the market. That's the lowest since December of 1999, when there were 1.71 million homes on the market. By contrast, there were 2.91 million homes on the market two years ago at this time.
Read More »
The Big Number is 23%. Combined, all Boston neighborhoods saw a 23% increase in the number of condo sold in 2012, from 3,544 sales in 2011 to 4,361 sales in 2012. The average sales price of condominiums increased 5% to $563K from $536K in 2011. The median sales proce increased 8% to $410K from $380K in 2011. This real estate market is healthy except for the continuing decrease in inventory levels. The number of condominiums for sale in downtown has dropped 46% to 565 from 1050 last year at this time, and that was an extremely low number!
Read More »
A repost of Jennifer McKim's article in the Boston Globe follows. It shows significant evidence that we are in a real estate recovery even in the broader Massachusetts market. We have been experiencing The Recovery in downtown Boston and on the outer Cape for months now, but this broader evidence is very welcome news as we enter the NewYear.
Read More »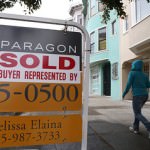 In each of the last three years, home prices have increased in the spring and summer, when more people are buying homes, before giving back all of those gains and then some in the fall and winter, when activity cools. But it is beginning to look like that might not happen this year, absent a major stumble for the economy.
Read More »
The first full week of March. Continued low inventory and strong demand has created a dynamic where inventory is selling very quickly and with multiple offers. Pending home sales increased last month by 44%
Read More »
I love getting my hands on "hot off the presses" year-end sales results from MLSPIN, the real estate industry's listing data platform. The South End and the $1M+ markets in particular have fared well...
Read More »